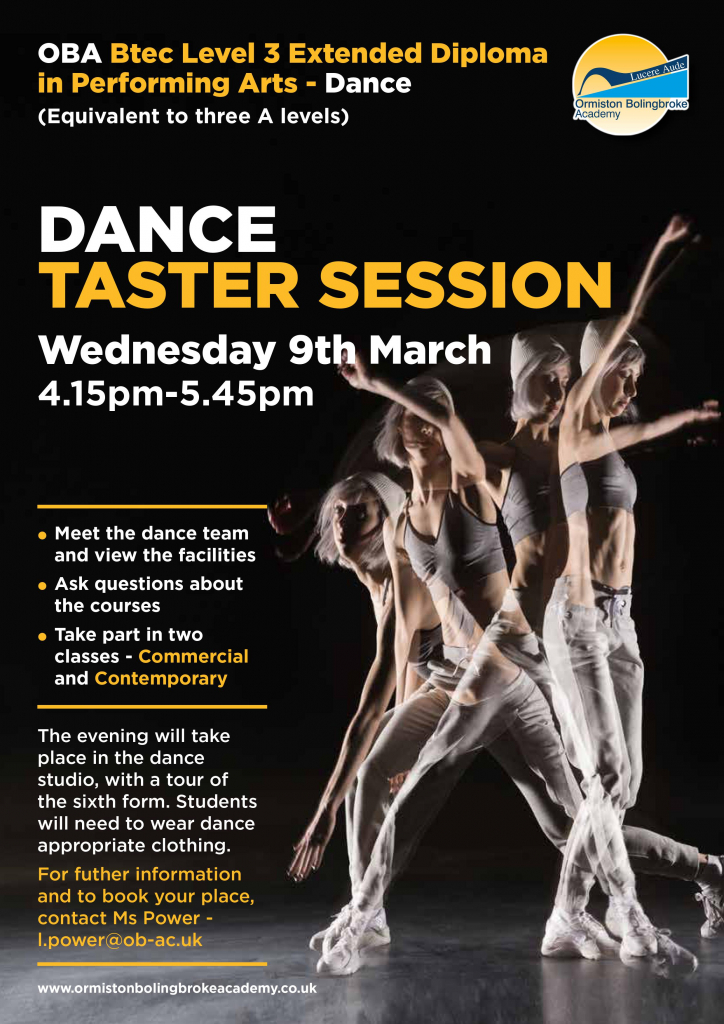 Vision
Our vision for the dance department at OBA is for every student to have choices to create, the courage to perform and opportunities to appreciate dance through a variety of styles to broaden their dance knowledge and skills.
Curriculum overview
Every student who studies dance at OBA develops the knowledge and skills required to create, perform, and understand movement as a means of artistic communication. That includes improvisation, technique, choreography, performance, observation and analysis. Exposure to dance history, cultures, anatomy, and movement theories. Workshops, performances and trips further enriches the dance educational experience at OBA.
Please download the learning journeys below for an overview of the content taught at OBA.