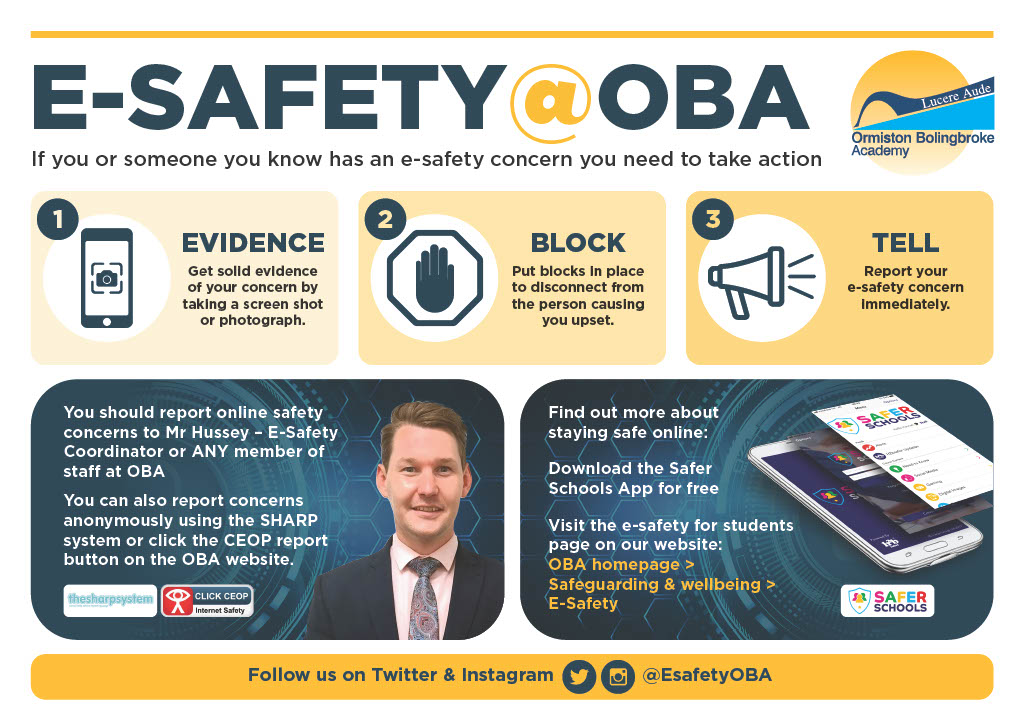 Ormiston Bolingbroke Academy recognises that modern technology is an intrinsic part of modern-day life and our students use ICT extensively both in education and out of it. However, along with the opportunities that technology offers, it also brings with it problems and risks that all students and parents need to be aware of. Online Safety is of high priority at OBA.
The Digital Safeguarding Co-ordinator at Ormiston Bolingbroke Academy is Mr L Hussey who can be contacted directly using [email protected]. Some of the key online safety issues are summarised in the poster below (please click to download):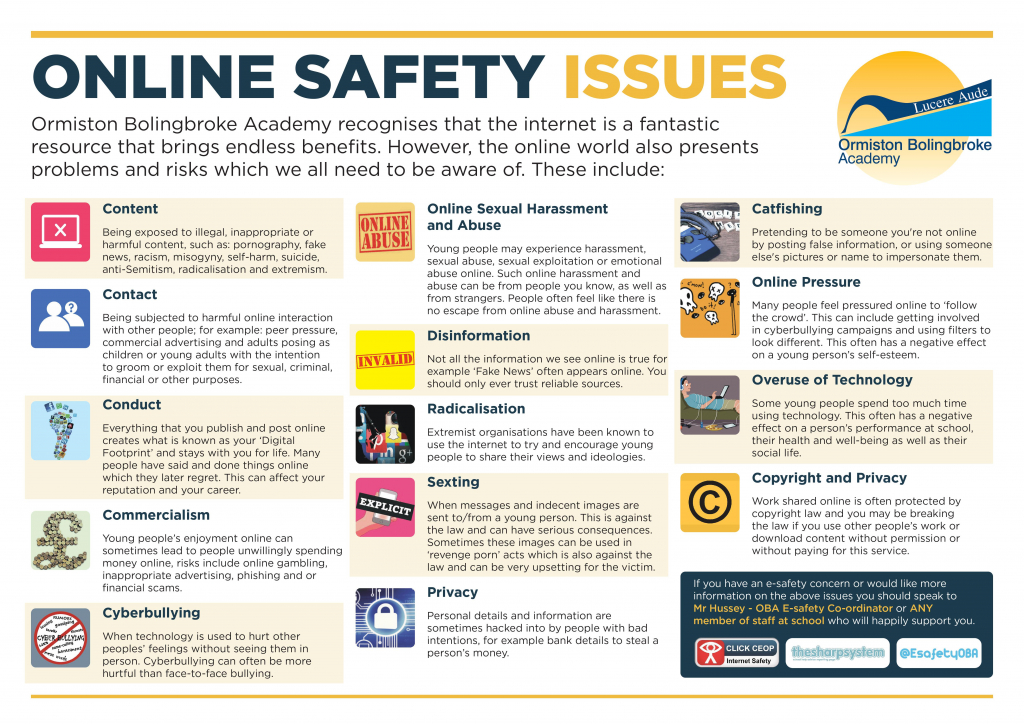 All students receive advice and guidance appropriate to their age as part of the Computer Science and Lessons for Life curriculum areas.
As a student of Ormiston Bolingbroke Academy you can download and use the Safer Schools App totally free of charge. This app is packed full of the latest information about the online world to keep you safe.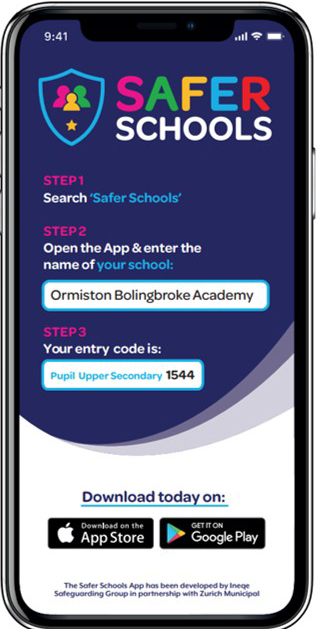 Here are some tips to keep you safe and protect your reputation:
Don't post any personal information online – like your address, email address or mobile number.
Keep your privacy settings as strong as possible – below are some privacy guides for social media platforms.
Think carefully before posting. Everything we do online becomes our 'digital footprint'. This can affect your reputation. Once online anyone can take a screen shot.
Ensure your passwords are strong and not shared with others.
Don't befriend people online - remember that not everyone online is who they say they are. Never meet up with someone you've met online.
Don't bow to peer pressure online or in group chats.
Respect other people's privacy and don't post images or information without consent.
Remember that not everything we see online is reliable or true.
Don't spend too much time online. Take regular 'digital detoxes' from technology and spend time studying or with friends/family.
If you see something online that makes you feel uncomfortable, unsafe or worried: leave the website/app, block people if necessary and tell a trusted adult immediately.
Guides to using social media platforms safely from our partners at South West Grid for Learning can be found here: https://swgfl.org.uk/resources/checklists/
Online Safety briefing for parents/carers